Why Watch The Super Bowl When You Could Watch The Video Game-Themed Square Bowl?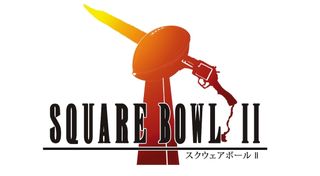 Put together for a 48-hour streaming charity event in connection with Able Gamers, developers from various indie games will be live-streaming a complete play-through of the 1999 RPG, Final Fantasy VIII during Super Bowl weekend.
Game Informer did a brief write-up on the event, where they revealed that this upcoming weekend starting February 5 on Friday, developers Adriel Wallick and Teddy Dief will host the second annual Square Bowl, which will take place over the course of 48 hours and end around 7:00pm Sunday evening. The money raised during the live-stream over on Twitch.tv will be used toward the Able Gamers charity.
The game of choice? Final Fantasy VIII, the game that followed up on the huge success of Final Fantasy VII and introduced gamers to the emo-heartthrob, Squall. Final Fantasy VIII was one of my least favorites in the series but it was popular enough to warrant a Final Fantasy IX, X, X-2 and so on and so forth.
Anyway, if the names of Adriel Wallick and Teddy Dief sound even remotely familiar to you it's because they're the names behind Hyper Light Drifter and Train Jam, respectively. The first project, Hyper Light Drifter, is one of the most anticipated indie titles due out this year for home consoles and PC. The game is actually a crowd-funded project through Kickstarter that originally came onto the scene back in mid 2013 where the unknown developers Heart Machine managed to garner attention from 24,150 backers to pledge $645,158 to bring Hyper Light Drifter to life.
The journey has been slow but could be very rewarding because it's a new-age take on the concepts introduced by games like The Legend of Zelda. It features puzzles, lots of large world exploration and even multiplayer. It's kind of a shame that the live-stream charity event won't be featuring Hyper Light Drifter... although just to give fans a real taste and tease of what's to come, it would be cool if they dropped a new trailer over the weekend during the stream.
As for Train Jam, it's a traveling roadshow of sorts where the event goes from one location to the next and aspiring developers spend 52 hours working on a game during the travels. The upcoming Train Jam will travel through Chicago where Epic Games will provide registration and lunch for developers, and then it's off to San Francisco for the Game Developers Conference. Between traveling from Chicago to San Francisco developers will participate in the traveling development exercise. The event will take place during the course of time it takes to travel from one location to the next, which clocks in at 52 hours.
The Train Jam will take place between March 10th and March 12th, next month. GDC itself will run from March 14th to March 18th next month.
In the interim, gamers can enjoy Wallick and Dief utilizing their JRPG skills in the Square Enix title for the sake of charity. You can tune in this weekend to check out the Square Bowl and then maybe catch the Super Bowl once the charity event wraps up.
Staff Writer at CinemaBlend.
Your Daily Blend of Entertainment News
Thank you for signing up to CinemaBlend. You will receive a verification email shortly.
There was a problem. Please refresh the page and try again.