Wii Fit Plus Release Date Announced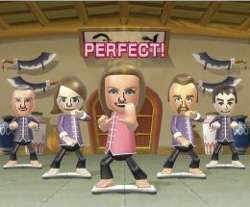 At the 2009 GameStop Manager Conference, Nintendo president & COO Reggie Fils-Aime announced that Wii Fit Plus, an "enhanced" version of the popular exercise game, will arrive in North America on October 4th.
Wii Fit Plus adds new exercises, yoga activities and balance games to the Wii Fit repertoire. It also enables players greater control over their workouts. You can choose what areas of the body to target and how long a workout will last.
Wii Fit Plus will eventually replace Wii Fit at retail altogether. The game disc will be sold by itself for $19.99 and with the Wii Fit Balance Board for $99.
Staff Writer at CinemaBlend.
Your Daily Blend of Entertainment News
Thank you for signing up to CinemaBlend. You will receive a verification email shortly.
There was a problem. Please refresh the page and try again.