Wii's Next Big Hit: De Blob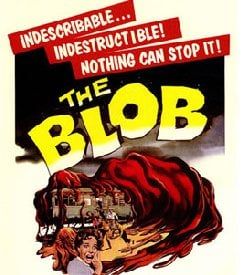 If there's one thing that can be said about CB Games, it's that we are definitely a friend to the Indie developer. Which is why we are so psyched that student developed De Blob has been picked up by THQ and will be making its way to the Wii.
I myself cannot discern much about the game other than the following: It seems to me to be a sort of bizarre new take on Jet Grind Radio (or for Xbox gamers, Jet Set Radio Future). You can absorb different creatures to gain new colors and then gain missions to paint certain buildings certain colors. You'll also need to do a sizeable amount of platforming as coloring multiple objects without falling leads to combo points.
More than just the game structure though, this game looks fantastic. Nothing in the environments has any sort of graphical touches to it other than the base level model. It's up to the player to provide their own coat of paint and to make it as beautiful and coordinated or as gaudy a gross as they want. There's a brand smacking new trailer for you to view, which will give you some idea of what the game will be like.
Uploaded by Actu_Wiiz
Your Daily Blend of Entertainment News
Thank you for signing up to CinemaBlend. You will receive a verification email shortly.
There was a problem. Please refresh the page and try again.