Xbox One Games Are Now Playable On Windows 10 PCs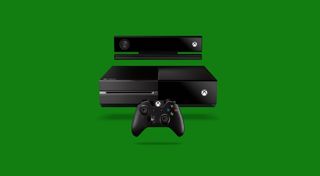 For those of you out there who own an Xbox One and Windows 10 you'll be able to stream and play games between both devices... right now. The announcement went out, giving gamers the heads up that their multi-platform gaming setup just got an upgrade.
PC World did a write-up on how the connection can be made between both platforms, as Microsoft has managed to bridge the PC gaming platform with the home console platform.
For gamers who own an Xbox One all you have to do is make sure that you're running OS version 7.7.16004.00000 and that you have the latest build of Windows 10. Once you install the Xbox app you'll be able to synch up both systems and stream games from your Xbox library to your Windows 10 PC.
Of course, the games in your library must be installed on the Xbox One for the whole thing to work. You'll also need to enable the connection preferences on both systems. For PC you can use the left-sided menu to scroll down to the connect menu and manually enter the IP address of your Xbox One into the connection screen. You'll find the IP address of your Xbox One in the network options within the settings menu.
Additionally, for the Xbox One you can enable the streaming by heading into the settings, going to preferences and then enabling the option to stream to other devices. If you go into your network hub on PC you should see the Xbox One in the setup.
After all that tweaking, tinkering and number crunching, you'll be able to begin streaming your Xbox One games to PC. Simply start up the Xbox app on your Windows 10 machine and then head to the library and select 'Play' on the game that you want to stream.
PC World notes that Microsoft will add support for legacy games on Windows 10 for use in the Xbox app. We also know that the app will be compatible with the Xbox One's ability to play backwards compatible games from the Xbox 360's library.
This could look very enticing for some PC gamers who wanted to get in some game time with Xbox 360 games running at higher resolution and faster frame-rates. The backwards compatibility won't be native for Xbox One users until this fall. For now, gamers are only able to play-test some of the Xbox 360's library in the preview build of the OS for Microsoft's eighth-gen console.
For hardcore PC gamers there isn't going to be a lot to this feature that tempts them to get an Xbox One, unless there's a situation where the living room TV is being occupied and you really want to play some console exclusives.
I imagine the streaming between PC and Xbox One games will be enticing for people who want to play games where they had trouble running to spec on the Xbox One, like Dead Rising 3 or games like Project CARS. Although, in the case of multiplatform titles it would probably just make more sense to get the PC version.
Alternatively, you'll get to play Xbox One games via Xbox Live with other players online. Unfortunately you can't use a keyboard and mouse and you will have to stick with the Xbox 360 or Xbox One controllers to stream games.
Your Daily Blend of Entertainment News
Staff Writer at CinemaBlend.
Your Daily Blend of Entertainment News
Thank you for signing up to CinemaBlend. You will receive a verification email shortly.
There was a problem. Please refresh the page and try again.