Xbox One Launch Problems Were Avoidable, Former Xbox Boss Says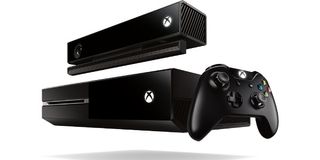 The Xbox One had a rocky launch back in late 2013. Robbie Bach, former Microsoft President and Chief Xbox Officer, says that his former company really could have avoided those problems though.
Bach, who left Microsoft in 2010 just as they began planning the Xbox One, shared his opinion on the console's launch issues with GeekWire:
He added later on that he wishes Microsoft had been able to capitalize on their strong momentum from Xbox 360, which sold over 83 million units as of March 2014. That said, Bach feels that Microsoft has turned things around. While Xbox One's launch problems allowed the PlayStation 4 to gain an early lead, he notes that console generations are a marathon rather than a sprint:
It's hard to argue with that. Microsoft has corrected a lot of initial mistakes they made with the Xbox One. The company removed the initial always-on and rental restrictions for the XB1. They lowered the price, in part by making the Kinect an optional accessory. They stopped secretly paying YouTubers for positive coverage.
Perhaps the most important change, though, is that Microsoft is now putting their energy into making Xbox One a good gaming console rather than an "all-in-one entertainment system." To improve the console's software library, they're now resurrecting fan-favorite franchises and adding backwards compatibility. Time will tell if Microsoft has changed enough to best Sony this generation. There's no denying they're in a better place than they were in late 2013/early 2014, though.
The other good news for Microsoft, Bach says, is that the console market is still growing. While there were doomsayers proclaiming consoles dead before Xbox One and PS4's launch, both companies have been able to win over huge amounts of gamers.
Bach feels that there's going to be another console generation in the future as well. While he's not sure what these consoles will be like, he says they probably won't have game discs:
This poll is no longer available.
Staff Writer at CinemaBlend.
Your Daily Blend of Entertainment News
Thank you for signing up to CinemaBlend. You will receive a verification email shortly.
There was a problem. Please refresh the page and try again.