Xbox One May System Update Now Available For Download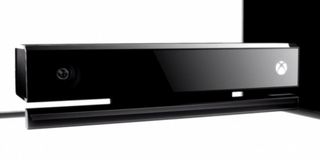 The May system update for Xbox One is now available for download according to Larry "Major Nelson" Hryb. The patch enhances the audio and Kinect for the console.
When you've installed the patch, you'll have two new features for adjusting the volume of the Xbox One. The Sound Mixer setting lets you adjust the volume levels for two apps being used simultaneously in Snap mode. Chat Mixer allows you to change the volume on Kinect chat. These two options can be found in the Volume section in Settings -> Display & Sound.
The system update doesn't exactly fix Kinect voice commands. However, it does give gamers a chance to help refine the feature.
"Being able to control your Xbox One with voice commands can be a magical moment and we want to continue making this great for all Xbox One owners worldwide," said Hryb on his blog. "The more voice samples we have to input into our algorithms, the better and more responsive Xbox One can be to our fans. If you want to help us in our efforts to make voice and speech improvements for Kinect even better, you can opt-in to a speech data collection. Under Settings, then Privacy & Online Safety, go to Customizing privacy and online safety and set Share Voice Data to Allow. This is completely optional and all voice data shared via this setting will be used for product improvement only."
With any luck, this data will result in much smoother voice commands in the future. That's great news for those of us yelling "Xbox On!" in various accents and tones at our consoles.
The update can be downloaded by going to the "System" section of the Settings and selecting "System Update." Hryb stresses that this download is optional for now, though.
This month's system update is pretty mundane compared to the patch Microsoft has planned for June. The June update will remove the pay-wall for entertainment apps while also bringing free games and discounts to Xbox One.
Your Daily Blend of Entertainment News
Staff Writer at CinemaBlend.
Your Daily Blend of Entertainment News
Thank you for signing up to CinemaBlend. You will receive a verification email shortly.
There was a problem. Please refresh the page and try again.