Yager Uses Next-Gen AI For Next-Gen Xbox 360/PS3 Game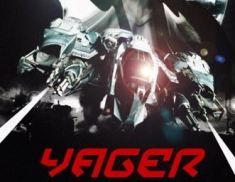 Yager Development has announced today that they're working on a next-generation mystery game for the PC, Xbox 360 and PS3. The company also revealed that the project is going to be rather ambitious, and action-oriented. Not only that, the game will be using Epic's Unreal Engine 3 technology and next-gen AI software.
Yager's new game is probably looking for a little head-start press coverage. And it can't hurt if the game is actually due out sometime this year. But that's highly unlikely, as the company press statement included the announcement of gaining rights to utilize Kynogon's advanced AI development software, Kynaspe. The dev tool kit enables software developers to employ pathfinding and other AI related tasks in the utmost efficiency.
"A major reason for selecting Kynapse was the ease with which the SDK was integrated with the Unreal 3 Engine," said Timo Ullmann, Managing Director of YAGER Development. "Kynapse and its streamable, hierarchical pathfinding has given our designers great freedom to include a wide range of different troops and vehicles, and to build complex urban environments."
"The team at YAGER Development have shown a great commitment to produce a game that will make the best use of the next generation hardware," said Pierre Pontevia, CEO of Kynogon. "We are very proud to be working with them on this ambitious project".
For further information regarding Kynogon's Kynaspe software technology, you can visit the Official Kynogon Website.
Staff Writer at CinemaBlend.
Your Daily Blend of Entertainment News
Thank you for signing up to CinemaBlend. You will receive a verification email shortly.
There was a problem. Please refresh the page and try again.