Christopher Nolan Shares Insight On Cast And Crew Not Wanting To Make 'Just Another Film' In Oppenheimer Exclusive Clip
It is safe to say 2023 has been one of the biggest years in nearly a half-decade in terms of film releases and box office success. Christopher Nolan's Oppenheimer, which was only second to Barbie and The Super Mario Bros. Movie in terms of receipts and cultural prominence, could also be one with the most dedicated cast and crew. Even before one-half of the "Barbenheimer" double-feature sensation opened on the big screen and broke all kinds of records, there was something special about the movie, according to its director.
In an exclusive sneak peek of "The Story of Our Time: The Making of Oppenheimer," which Universal Home Entertainment ahead of the movie's release on 4K, Blu-ray, DVD, and Digital on November 21, Nolan touched on everything the cast and crew brought to the production, and how their commitment made led to him being in a "marvelously privileged position," elaborating:
And Oppenheimer ended up being something very special, and not just from a money-making perspective (it has made nearly $1 billion, per BoxOfficeMojo, but also because of what it means for the industry and the dedicated filmmakers who think the big screen is the best way to see movies. Following the film's release, Denis Villeneuve and Paul Thomas Anderson weighed in on Oppenheimer's success and its ramifications moving forward.
In fact, Robert Downey Jr., whose turn as Lewis Strauss in the Oppenheimer cast was more than Oscar-worthy, opened up in the Oppenheimer exclusive clip about what it was like working with Christohper Nolan and his wife/producer, Emma Thomas, and what he took away from the experience of working on the film:
We gave Oppenheimer a perfect five-star review back in July, and we have been thinking about the film's biopic-defying ending pretty much ever since. And while Nolan and company did take some liberties with the history behind the movie, the truth is, he did a masterful job of adapting Martin Sherwin and Kai Bird's sprawling American Prometheus: The Triumph and Tragedy of J. Robert Oppenheimer into a fast-paced three-hour epic.
Make sure to grab a copy of Oppenheimer on 4K, Blu-ray, DVD, and Digital formats beginning November 21 so you can check out all the incredible and informative bonus features and revisit one of the most intense cinematic experiences from the 2023 movie calendar.
Your Daily Blend of Entertainment News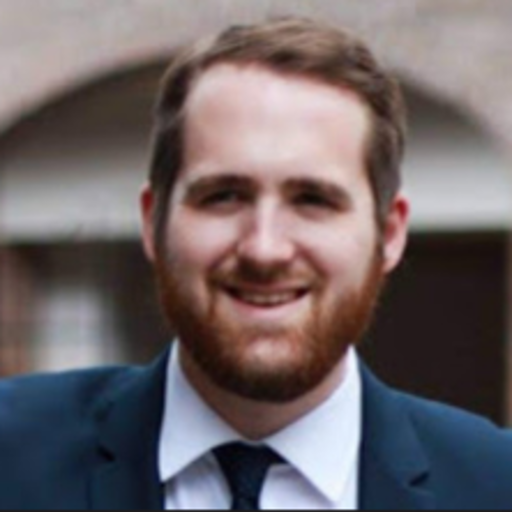 Philip grew up in Louisiana (not New Orleans) before moving to St. Louis after graduating from Louisiana State University-Shreveport. When he's not writing about movies or television, Philip can be found being chased by his three kids, telling his dogs to stop barking at the mailman, or yelling about professional wrestling to his wife. If the stars properly align, he will talk about For Love Of The Game being the best baseball movie of all time.