David Lee Roth Snubs Rock Hall Of Fame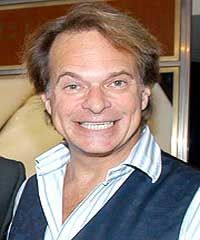 Van Halen is one of the biggest rock acts of all time, due in no small part to the larger-than-life voice and presence of singer Diamond David Lee Roth. Van Halen is set to be inducted into the Rock and Roll Hall of Fame on March 12, but Mr. Roth has concluded that while this is great for his band, it's just not enough about him.
As NME reports, the failed radio personality has said that he will not attend the induction ceremony because he wasn't permitted to perform his own songs. I guess Weiland and the boys from supergroup Velvet Revolver paying tribute to Van Halen would not suffice?
Roth attempted to rationalize his stance, saying in a statement: "I don't make speeches for a living, I sing and dance for my dinner. It's just not an option for me to go and watch some other band--who are only performing because they have some new record coming out--do our music." The tool continued, " I have nothing against Velvet Revolver--I'm not familiar with their music--but that was my three minutes and 22 seconds up there."
Oh David, this was your day to recline and bask in the glow of all your musical accomplishments. They're celebrating you for singing and dancing for your dinner so well through the years, and all you had to do was shut up and eat your dessert.
Only the band's visionary, guitarist Eddie Van Halen, has an acceptable excuse for truancy: getting better in rehab. As it stands now, bassist Michael Anthony will be the only original member in attendance.
The Hall's president and CEO, Joel Pressman, said in a message: "The Rock and Roll Hall of Fame is sorry that David Lee Roth will not attend this year's induction of Van Halen. We offered him opportunities to play and sing a Van Halen song of his choice with our House band, including his own guitar player or a song with Velvet Revolver and he refused those opportunities."
Check Out More CB Music Stories Here
Your Daily Blend of Entertainment News
Thank you for signing up to CinemaBlend. You will receive a verification email shortly.
There was a problem. Please refresh the page and try again.