28 Months Later, Danny Boyle Is Gone?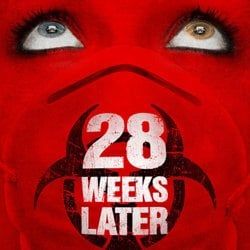 There are few sources less reliable than a conversation someone overheard at some random film festival, but when rumors pop up, you may as well pass them along. This one comes from JoBlo's horror arm Arrow in the Head, which had a correspondent at the Sitges Film Festival in Spain. The writer overheard a conversation about 28 Months Later, the proposed sequel to Danny Boyle's 28 Weeks Later (not to mention the first film, 28 Days Later).
If this overheard conversation is to be believed, 28 Months Later is in fact happening-- but Boyle won't be the one in charge. Instead U.K. director Paul Andrew Williams, who made The Cottage, will direct. Chance to shake things up with a new director? Or handing the franchise over to some inexperienced newbie? Or, well, all this information could be incorrect, and the movie will never even exist. That's the risk you run with rumors, but at least they're fun to talk about in the meantime. Share your thoughts on this potential masterpiece/travesty below.
Staff Writer at CinemaBlend
Your Daily Blend of Entertainment News
Thank you for signing up to CinemaBlend. You will receive a verification email shortly.
There was a problem. Please refresh the page and try again.