Amanda Seyfried's Prostitute Movie Adds Another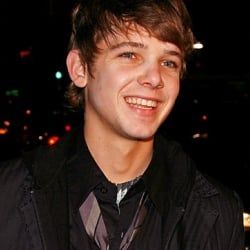 As a fairly successful child star, Max Thieriot has worked alongside a long list of his female counterparts, from Kristen Stewart to Abigail Breslin. Now he's joining another youngun, Amanda Seyfried, in a new movie, but the subject matter is entirely grown-up.
Thieriot has been cast as the son of Julianne Moore and Liam Neeson in Chloe, a drama about a wife who hires a prostitute (Seyfried) to find out if her husband is cheating on her. THR doesn't say when the film is scheduled to get started, but rounding out the cast with Thieriot indicates that production may be getting close to starting. And it's hard to tell from this if this means a new, grown-up direction for Thieriot, but a movie about a prostitute sure is a far cry from Kit Kittredge: An American Girl. Given that Thieriot is 20, it's probably a good thing he's taking this next step forward.
Your Daily Blend of Entertainment News
Staff Writer at CinemaBlend