Amy Ryan And Philip Seymour Hoffman Have A Whirlwind Romance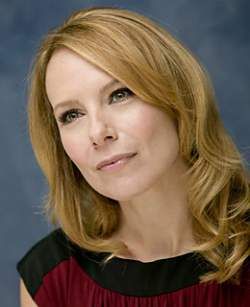 Amy Ryan and Philip Seymour Hoffman, two veteran New York stage actors in addition to being movie stars, will team up onscreen in Jack Goes Boating an indie romance that will also be Hoffman's directorial debut. Overture Films, which handled the New York-set indie The Visitor last year, will distribute the adaptation of Bob Glaudini's off-Broadway play, which follows two "misfits" and their romance in New York City.
Accoring to Variety, the play originally debuted at the LAByrinth Theater Company, which is operated by Hoffman and John Ortiz, who will reprise his stage role in the film. Daphne Rubin-Vega, who originated the role of Mimi in Rent, will also reprise her role for the film.
The whole thing sounds so New York it hurts, right down to the movie stars who really and truly are theater actors at heart. But hey, you can't argue with something that looks to be of legitimate quality, especially on a weekend dominated by Paul Blart: Mall Cop and Bride Wars. So act away, you crazy theatah folks! The more quality there is for all of us to enjoy, the better.
Your Daily Blend of Entertainment News
Staff Writer at CinemaBlend