Another Michael Jackson Concert Movie Coming, This Time From His Triumph Tour?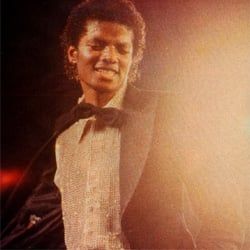 Even though it was released in the thick of America's manic Michael Jackson death-fever, the concert doc This Is It was never quite the culture-shifting event I think many had it pegged as. But it was a success and enough of one that it's easy to understand why others might be out there looking for more ways to cash-in on the lingering, sin-erasing, love for the deceased king of pop. So here comes yet another Michael Jackson concert doc.
TMZ claims that a former Michael Jackson associate named Ron Newt is shopping around a full-length movie put together using never before seen rehearsal footage. Unlike This Is It, which used recent rehearsal footage from shortly before MJ's death as he prepared for a tour which never happened, this is all from the "Triumph" tour way back in 1981. Apparently someone's been digging around in the Neverland Ranch attic.
At the time Michael would have only been 23 and the release of "Thriller" was still a year off. Seeing him at that stage in his career could be interesting and word is that he's already put together a 64-minute feature film. Alright calling 64 minutes a movie is a bit of a stretch. I have the sneaking suspicion that if anyone does bite on this pitch, it's more likely to end up as a TV movie than a theatrical release.
Your Daily Blend of Entertainment News
Thank you for signing up to CinemaBlend. You will receive a verification email shortly.
There was a problem. Please refresh the page and try again.