Arrested Development Creator Still Promising A Movie That Isn't Happening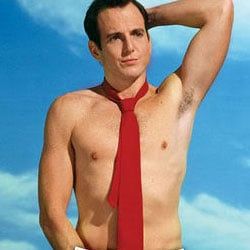 Yep, it's that time of the month again where we beat you all down by talking about an Arrested Development movie which is, let's face it, never gonna happen. But there's always someone willing to say it will, and this week that someone is creator Mitch Hurwitz and star Will Arnett.
They spoke to GQ and told them "Yes it's happening!" And then of course they proceeded to list a bunch of reasons why it isn't happening. For instance, there's a script, but it isn't finished. They cast is on board, but they have no timetable for when or if they might ever bring them to a set and make anything.
If it ever did happen, even though it won't, Hurwitz says the script they never finished is so old they'll have to change parts of it. He explains, "We're changing some of the Bush references to Obama because we started it awhile ago. And the Bluths may not be vacationing in the Gulf of Mexico anymore. We also might have to recast the part of Uncle Mel, the former action movie star. But other than that we have a clear path." Yeah, other than all those things which make this movie possible it's full steam ahead.
Come on Hurwitz, quit it. If this movie was happening you'd actually be working on the script, instead of talking endlessly about how unfinished it is. I'm pretty sure the guy's just promising it at this point, in order to get people to mention his name. Alright, so that worked. I take full responsibility. Sorry the internet.
Your Daily Blend of Entertainment News