A.M. Awesome: Stanley Kubrick Inspired Art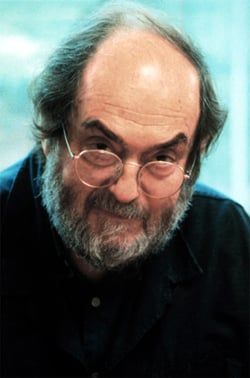 Not everyone appreciates the odd eccentricities of film virtuoso Stanley Kubrick, but most people can get behind a batch of kick-ass artwork and that's what I've got for you this early morning.
Carlos Ramos will be taking over the Copro Gallery in Santa Monica, CA starting July 10th until August 3rd with a mountain of cel vinyl on wood paintings inspired by the late Clockwork Orange director. All of his most famous films are represented except for Full Metal Jacket, but the Gallery page is just a preview of the work so there quite possibly could be some missing work that will appear at the opening.
Kubrick films are the type that need to be watched multiple times in order to truly appreciate, but seeing them through someone else's eyes really helps peel back the layers. If you're in SoCal and have a minimum of $2300 to drop on some artwork, this is the exhibit for you. And if anyone has $2300 to drop on one for me (preferably one of the Shining ones) feel free to PM me on Facebook so you can get my address. Thanks!
Your Daily Blend of Entertainment News