Beyonce Bails On The Star Is Born Remake That Was Never Officially Happening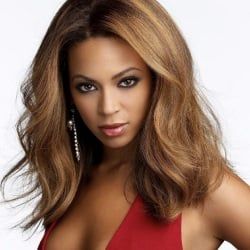 Last we heard about the planned remake of A Star Is Born, Russell Crowe was rumored for the male lead opposite Beyonce, but no deal was in place. Now Crowe himself is the one bringing the news, and the situation is slightly reversed-- BlackFilm says Crowe revealed that Beyonce has pulled out of the film, but he's still on board.
"I'm still chatting about it," Crowe said. "It's one of those movies that has been made a lot, but I think it's still quite a big focus. You can see that in terms of the popularity of things like American Idol." The Star is Born story has been done three times already in Hollywood, and each time is a story about an up-and-coming female singer or actress who is in relationship with a broken-down, quickly fading male star. The last pairing was 1976's Barbra Streisand and Kris Kristofferson, and Beyonce and Crowe were looking like a pretty reasonable update. Will they be seeking out other singers-turned-starlets to take over Beyonce's role? Ke$ha is probably looking for that pivotal crossover role...
Staff Writer at CinemaBlend
Your Daily Blend of Entertainment News
Thank you for signing up to CinemaBlend. You will receive a verification email shortly.
There was a problem. Please refresh the page and try again.