Boondocks Saint Sean Patrick Flanery Is A Scavenger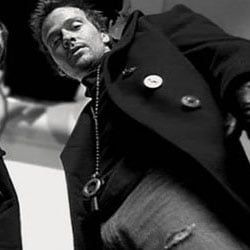 After the critical travesty Boondock Saints II, you wouldn't expect much casting news involving either of the MacManus brothers. Well, it looks like someone has some faith in Sean Patrick Flanery because, according to THR, he's just been cast in the indie sci-fi flick Scavengers.
Joining him will be Louise Linton as Emerson, the leader of the Revelator, one of many space scavenger ships seeking supplies, energy and treasure. When her crew stumbles upon the alien-created Chaos Generator, they've got to do whatever it takes to keep it out of the hands of their sinister shipmate, Captain Jekel (Flanery).
Sounds like a Syfy reject to me. The Chaos Generator? They couldn't come up with anything more original? Anyway, Scavengers will mark the directorial debut of production designer Travis Nicholas Zariwny. Production on the low-budget indie begins today.
I doubt Scavengers will nab Flanery his first well-received movie, but I do have faith in the guy. The whole space scavengers thing is an interesting concept and, who knows, the fact that the film was given a minimal budget could work to its advantage. When you don't have the funds for much special effects, the ingenuity will have to come from the script. Let's just hope the filmmakers realize that.
Your Daily Blend of Entertainment News
Staff Writer for CinemaBlend.