Carey Mulligan Still Not Confirmed For My Fair Lady Or Dragon Tattoo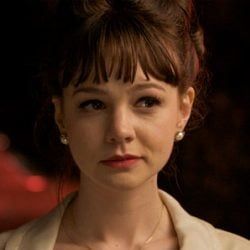 Yesterday it seemed certain that Carey Mulligan would step into Audrey Hepburn's shoes to play Eliza Doolittle in a remake of My Fair Lady, when Emma Thompson told the BBC that Mulligan would star in the film that Thompson is writing. But apparently no one told Mulligan the good news. Collider asked the actress about the role during a roundtable interview, and while she said it was "hugely flattering" that Thompson said she was on board, "I really don't know at this point what's happening with that."
Mulligan's hedge seems to be suggesting that, while everyone involved is assuming she'll star, the contract isn't totally settled yet. As for another project rumored to include Mulligan, David Fincher's adaptation of The Girl With The Dragon Tattoo, that's a lot less settled: "I haven't had a phone call. That would be awesome. I would love to play that part, but that hasn't come to me."
If Fincher hasn't called Mulligan yet, he may very well soon-- she's likely at the top of every casting list at the moment. I would assume Mulligan is fielding a lot of phone calls right now, which might explain why she's so uncertain about My Fair Lady. If she weren't so darn polite she'd probably ignore all these questions and wait until things are certain; instead, we get to constantly write "Is she or isn't she?" stories about half a dozen projects. Hopefully next time we'll be writing about something that's definitely happening.
Staff Writer at CinemaBlend