Chuck Palahniuk Haunts Us Still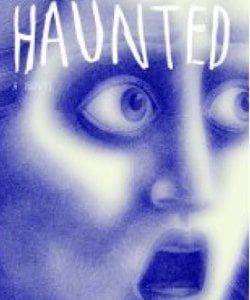 The latest adaptation of a Chuck Palahniuk novel, Choke, wasn't exactly the massive success that Fight Club was, but that isn't stopping brave producers from trying to turn the provocative author's work into movies worth watching. Brand-new production company New School Media, according to The Hollywood Reporter, has acquired the rights to Palahniuk's novel Haunted, which he wrote in 2005.
The book, which has been honestly compared to The Canterbury Tales, is about a group of writers who go on a retreat that's intended to bring them inspiration, but actually makes them desperate as they run out of food and water and start targeting each other. 23 stories make up the novel, as each writer narrates their own story that somehow relates to the horror going on around them. Reviewers called it "Palahniuk's grisliest book yet" and noted "there is something here to appall almost every sensibility." I'm sure there are some people for whom that's the highest praise you can get.
I guess with the Saw movies starting to look a little stale, we need Palahniuk to truly horrify people. Choke was more of a comedy than a horror exercise anyway, so it'll be up to Haunted to truly make people feel dead inside. You can't wait, right??
Staff Writer at CinemaBlend
Your Daily Blend of Entertainment News
Thank you for signing up to CinemaBlend. You will receive a verification email shortly.
There was a problem. Please refresh the page and try again.