Colin Farrell Finds The Way Back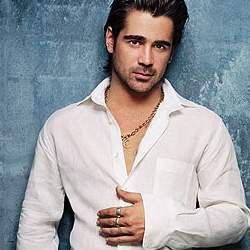 Bulgaria, and other eastern European countries, have been a hot spot for movie shoots for a while now, given how much American dollars are worth over there and tax breaks provided by the country. So Peter Weir, director of The Truman Show, Witness and other films, will become the latest Hollywood director to head east for his next project, The Way Back.
Bulgarian website News.bg is reporting the news that Colin Farrell will star in the film, a true story about soldiers who escaped from a Siberian gulag in 1940. So while eastern Europe has stood in for all kinds of different places in the past, it'll get to at least represent the area this time around. Farrell will co-star with Ed Harris, and presumably one of them will play Slavomir Ravich, who wrote the book on which the movie is based.
It's been five years since Weir's last movie, Master and Commander: The Far Side of the World, and by the time this movie premieres in 2011 it will have been even longer. He's got an impressive cast lined up, so let's hope The Way Back will be worth the wait.
Staff Writer at CinemaBlend
Your Daily Blend of Entertainment News
Thank you for signing up to CinemaBlend. You will receive a verification email shortly.
There was a problem. Please refresh the page and try again.