Computer Animation Defeated By Stop-Motion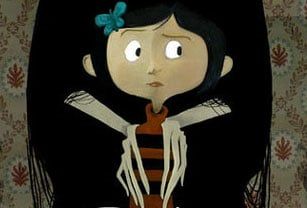 Animated movies are just as popular as ever, and thanks to Pixar's vision the computer-animated movie has been the favored format for over a decade. That's not to say it's the best format. Give me hand drawn Disney animation over Pixar any day of the week. As the novelty of computer animation has worn off and as the price tag of computer animation has grown, the trend is beginning to balance.
Disney's studios have diverted from computer animation and brought their hand drawn skills back to the big screen with The Princess and the Frog due out at the end of this year. Wes Anderson's latest project Fantastic Mr. Fox is a stop-motion animation. Now animation studio Laika, the group who did last year's eye-popping Coraline, has announced that they're bailing out of computer-animated features altogether.
A piece in the Oregonian Business News announced that the studio laid off 63 of its 243 employees last week, a number that represents the bulk of their computer animation group. The few who remain will work on small projects like advertisements or providing support for the company's stop-motion department which is already hard at work on their next feature film project. In fact, as production on that movie progresses they anticipate hiring hundreds of new stop-motion animators.
So, kids, the moral of the story is this: if you want a career as an animating artist don't stop playing with the clay and pencils to work with your mouse. It might be easier to get a job in old school formats than it is doing computer animation.
Your Daily Blend of Entertainment News