Eric Bana Will Help Saoirse Ronan Make Assassins Boring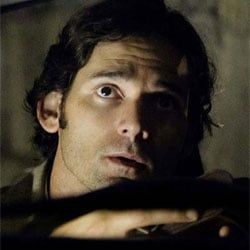 Back when Munich came out, Eric Bana seemed destined to become the next big thing. Oscar nominations and big Hollywood paychecks both, seemed just within his grasp. Then, he did nothing. He toiled in mostly unrewarding indie movies, all but ignored, until his turn in Star Trek Nero. Even there, he gets short shrift as a villain who never seems to get the character development he deserves. The less said about Funny People or The Time Traveler's Wife the better.
Since Munich was the last time he really got what he deserved, I guess it makes sense that he's headed back into assassin territory. Except now, he's stuck playing second banana to the kid from The Lovely Bones. Variety says he's in negotiations to star opposite Saoirse Ronan in Hanna. It's a Focus Features backed assassin movie in which Ronan will play a 14-year-old girl being trained in the woods as an assassin by her father. The film follows her as she heads out on her first mission, to take out a high-ranking government official. It's as if someone saw Hit Girl in the Kick-Ass trailers and thought, hey let's make a movie about that.
Here's the weird thing: In addition to being set up at Focus Features, an indie distributor known mostly for slow-moving period dramas, it's being directed by Joe Wright, a man also known mostly for directing slow-moving period dramas. His last two movies were Atonement and Pride & Prejudice. Combining these two forces is unlikely to result in an ass-kicking assassin movie. Instead, Hanna sounds like it'll focus on the less exciting emotional cost of being raised to kill. Apparently Ronan's official is taken in by a French family, where she's taught to live a normal life.
Your Daily Blend of Entertainment News