Fred Ward Joining 30 Minutes Or Less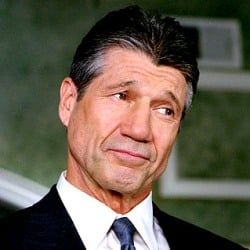 When directors are casting for a movie and the role of "Strict and Angry Dad" needs filling, Fred Ward has to be up there on the list of guys to call. Ward is a classic "that guy" whose grizzled looks and perma-scowl make him perfect for certain characters like dads or hardened FBI agents. But as seen this past year on United States of Tara, he also has a comedic side. He'll put it all together in his next role. Reuters is confirming Ward has signed on for Ruben Fleischer's new film, 30 Minutes or Less. He'll join Danny McBride, Aziz Ansari, Jesse Eisenberg and Michael Pena in the bank robbing comedy from the Zombieland director.
30 Minutes or Less centers on middle school teacher (Ansari) and a pizza boy (Eisenberg) who are forced to rob a bank by guys looking for a quick cash grab. One of the two is strapped with a bomb vest. McBride plays one of the criminals and Ward will play his father, "The Major." The Columbia Pictures project shoots this summer in Michigan and is set for an August 2011 release date.
Your Daily Blend of Entertainment News
Doug began writing for CinemaBlend back when Terminator: The Sarah Connor Chronicles actually existed. Since then he's been writing This Rotten Week, predicting RottenTomatoes scores for movies you don't even remember for the better part of a decade. He can be found re-watching The Office for the infinity time.