Fright Night Beams Up Star Trek's Anton Yelchin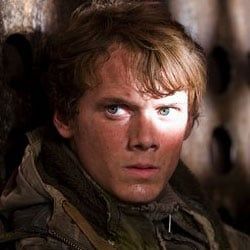 The folks behind the remake of Fright Night have just about sealed the deal with the lead actor, Anton Yelchin. According to THR, Yelchin is in final negotiations to step in front of the lens for Craig Gillespie as the lead character, a kid who accuses his new neighbor of being a vampire.
The film is a remake of the 1985 original. Marti Noxon's new script retains the main player's name, Charley Brewster, but there's no word on whether or not the same treatment will be given to Charley's buddy Evil Ed, his girlfriend Amy and, of course, the vampire next door, Jerry.
With films like Alpha Dog, Charlie Bartlett, Terminator Salvation and Star Trek under his belt, I doubt there's a person out there who'd find anything but perfection in Yelchin's casting. The guy has an unbelievably wide range and a knack for nabbing your sympathy. A writer from Mad Men, the director of Lars and the Real Girl and now one of the most capable young actors in the business? This is shaping up to be a promising horror remake and, nowadays, that's saying a lot.
Staff Writer for CinemaBlend.
Your Daily Blend of Entertainment News
Thank you for signing up to CinemaBlend. You will receive a verification email shortly.
There was a problem. Please refresh the page and try again.