George Clooney To Direct Biopic The Yankee Comandante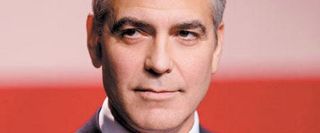 As a filmmaker George Clooney has a checkered record thus far. Good Night and Good Luck, his black-and-white biopic about American journalist Edward G. Murrow, was critically heralded and scored six Oscar nods, while its football-centered follow-up Leatherheads was both a critical and financial flop. But with the success of Ides of March, his stern adaptation of the Beau Willimon play Farragut North, Clooney is once more on an upswing. And it seems one Focus Features wants to capitalize on as Deadline reports they've lined Clooney up to helm the biopic The Yankee Comandante.
Focus Features is currently cutting a deal to buy the rights to The Yankee Comandante, an involved article that journalist David Grann penned about the extraordinary life and times of William Alexander Morgan, an American who became an unlikely Comandante under Fidel Castro. The original article unfolded how Morgan had assisted Castro and his rebel forces in the overthrow of Fulgencio Batista in 1958. From there he went on to become a trusted member of Castro's army as well as the only foreigner granted a Comandante title—aside from Che Guevara, who was Argentinian. But things took and even stranger turn when Morgan was thrown before a hiring squad, accused of being a snitch for U.S. intelligence. Meanwhile in Washington, Morgan was a hot topic among J. Edgar Hoover and his FBI operatives as they scurried to unravel the enigma Morgan's motives and true allegiances.
Between the intrigue, reversals, and tale of a man living far outside the norm, this seems a good fit for Clooney's directorial style and personal passions. There's no word yet on who may be brought on to adapt Grann's piece into a screenplay, but Clooney will produce the picture with Smokehouse Pictures partner Grant Heslov. As he co-wrote Good Night and Good Luck with Clooney, and contributed to Ides of March alongside playwright Willimon, it seems certain Heslov will collaborate on the development of The Yankee Comandante's script as well.
Staff writer at CinemaBlend.
Your Daily Blend of Entertainment News
Thank you for signing up to CinemaBlend. You will receive a verification email shortly.
There was a problem. Please refresh the page and try again.