Goosebumps Kids Books Headed To Screen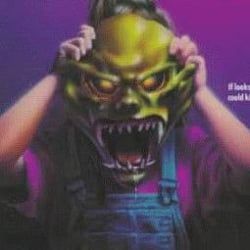 This is actually a pretty sweet and unexpected idea: screenwriter Carl Ellsworth has been recruited by Columbia Pictures to write a feature based on the outrageously popular Goosebumps children's' book series. THR reports that Ellsworth will be scribing the live-action film to be produced by Original Film.
R.L. Stine's Goosebumps books and their spin-offs are horror-fiction for kids, and from 1992 to 2008 sold more than 300 million copies worldwide, which makes it the most lucrative book series behind Harry Potter. Although it's yet to reach the big screen, the Goosebumps books have spawned video games, TV shows and a few straight-to-video movies. A big-screen treatment seems like the next logical step, especially for a series that has lasted eighteen years and spawned over a hundred novels.
Another cool fact is that Stine presaged the twist-ending phenomenon in movies like The Sixth Sense. In the 90's his novels were known for their shocking (for kids!) twists, and later books often featured over twenty possible endings, which the reader could choose from. Ellsworth has no shortage of material to comb through, and could probably look to some of the series favorites for plot ideas. But for my money I'd love to see him make the Goosebumps movie a series of vignettes, kind of like Creepshow for a younger audience. That keeps the movie fun and fresh without making the audience invest too much in poorly drawn characters.
Your Daily Blend of Entertainment News
Thank you for signing up to CinemaBlend. You will receive a verification email shortly.
There was a problem. Please refresh the page and try again.