J.J. Abrams Orchestrating A Diamond Heist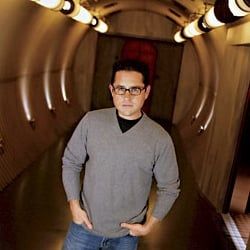 it's hard to resist a good heist story, even when it's originating in an article in Wired, which I'd previously thought was a magazine about technology and whatnot. But J.J. Abrams is a guy who knows a good idea when he sees one, and he's picked up the upcoming Wired article by Joshua Davis to adapt into a feature film.
Davis is an old hand at selling his story rights to studios, according to Variety, and worked his magic once again in selling his story of "the world's largest diamond heist." Leonardo Notarbartolo was arrested in 2003 for leading a break-in at the Antwerp Diamond Center, making off with $100 million worth of jewels that's not yet been recovered. Turns out Notarbartolo was also released from prison this week, which means J.J Abrams might find himself planning a sequel before the writing process is even finished.
We won't know until Star Trek whether or not J.J. Abrams will become a genuine moviemaking powerhouse, rather than just the garden-variety mogul he is right now. But if he's now got the ability to option magazine articles that don't even exist yet, we should all fear his inevitable coming power.
Your Daily Blend of Entertainment News
Staff Writer at CinemaBlend