Joe Johnston Opens Up About Captain America And Says New Jurassic Park Is On The Way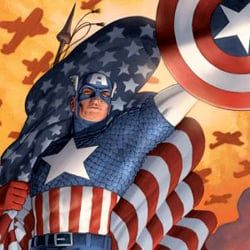 With the Iron Man 2 trailer exploding online in December, shooting for Thor starting up on Tuesday and Louis Leterrier beginning his campaign for the helm, the idea of The Avengers is becoming more and more of a reality, with the exception of one major component - Captain America. While filming for Cap's solo film, The First Avenger: Captain America, isn't scheduled to start until the summer, director Joe Johnston and screenwriters Christopher Markus and Stephen McFeely have been attached for quite a while now without a single casting announcement or any real plot hints. Fortunately for Marvel fans, Johnson has a film coming out next month, The Wolfman, meaning he will be open and available to the media. Guess what they're going to ask him about?
In an interview with BoxOffice.com (albeit abbreviated for now), Johnston was asked point blank to give some details about First Avenger that we haven't already heard. Rather than simply dole out a boring block quote, here are some nice, neatly organized bullet points for you to peruse:
"It's not going to be a Captain America that you expect." - As faithful as some film adaptations of comic books have been, there has yet to be a completely faithful one in the bunch. Sam Raimi's Spider-Man had organic webbing. Jon Favreau's Iron Man went from the Vietnam War to the War on Terror in Afghanistan. Bryan Singer's X-Men became homosexuals. This isn't really new and certainly no reason to get riled up.



"It's the origin story of Captain America. It's mostly period—there are modern, present-day bookends on it" - We have actually known for awhile now that Cap would be kept back during World War II, but the bookends are interesting. My assumption is that the end will feature our hero being unfrozen, but I now wonder how the film will open.



"The great thing about Captain America is he's a super hero without any super powers... He's an every man who's been given this amazing gift of transformation into the perfect specimen—the pinnacle of human perfection." - Batman on steroids. Nothing to complain about here.



"But at the heart of it, it's a story about this kid who all he wants to do is fit in... And he has to prove himself a hero" - The concept sounds a bit Spider-Man-esque to me, but every comic book movie needs a human element. Otherwise all you have is a Michael Bay film.



"Well, I figure humans buy tickets to go see the movies. We might as well make stories about humans. After all, robots don't buy tickets." - See previous statement about Michael Bay
But guess who's not done? After all, Johnston isn't just the man bringing us some Captain America action, but could also be the man behind the resurgence of Jurassic Park. In addition to confirming that a script for a fourth installment does in fact exist, Johnston confirmed that not only will the film definitley happen, but would be the start of another trilogy that will break away from what was established in the first three mives. Quite a bit for one interview, no?
While there is very little Johnston could have said to get me less pumped for some Vibranium shield throwing action, I remain on the fence about bringing back the dino park. Jurassic Park III was an incredible disaster that stopped the franchise for a decade and it might not be the greatest idea to bring it all back with the guy who was responsible. Then again, Joe Johnston also did the final designs on Boba Fett, so I think I can forgive him
Your Daily Blend of Entertainment News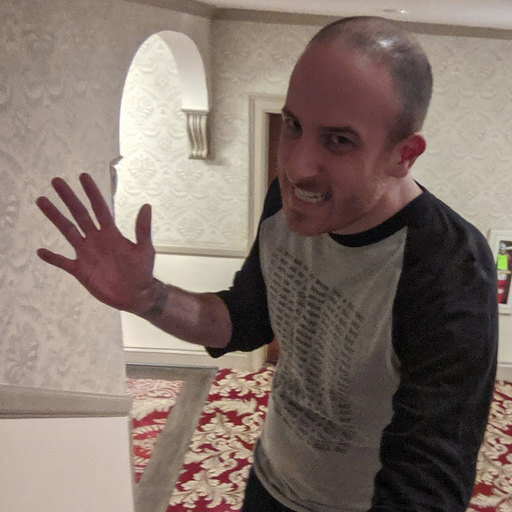 Assistant Managing Editor
NJ native who calls LA home and lives in a Dreamatorium. A decade-plus CinemaBlend veteran who is endlessly enthusiastic about the career he's dreamt of since seventh grade.