Justin Lin's Highlander Reboot Is Now Fully Financed By Summit And RCR Media Group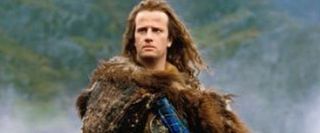 Fast Five director Justin Lin is already set to continue one 80s franchise by directing the new Terminator film that Arnold Schwarzenegger is dying to make. But he may take on another 80s reboots before that one even happens. According to THR his Highlander reboot has now gotten full financing from both Summit Entertainment and RCR Media Group. We learned back in February that the studio had set Twilight's Melissa Rosenberg to adapt the script, but getting the financing in place is the most serious sign we've seen that the studio will actually get this film on screen.
There's no word on when the studio plans to make the film, or how it will fit in with Lin's commitment to Terminator now that that franchise has received financing as well. There's also no confirmation of exactly what Summit plans to do with The Highlander, which started in 1986 with the film starring Sean Connery, morphed into a series of terrible sequels and a pretty good TV show, and has left fans like our own Josh Tyler cowering in fear of what awfulness might come next. Josh speculated that Rosenberg coming on board meant Summit would try to Twilight-ify the series-- add some romance, focus on the supernatural elements, etc. But Lin's participation, especially given Fast Five's success, adds a whole new angle.
Lin has made a name for himself directing muscular, somewhat silly but totally thrilling action films in the Fast and Furious franchise, and could be exactly the person necessary to make all the clanging swords and bloodshed of the Highlander universe seem fresh again. Clearly Summit hired him for a reason and likely paid a high price for him, so why would they assign Lin to some goopy Twilight-level nonsense? I think there's more going on here that Highlander fans might actually be happy to see-- and with this new financing, we may see it sooner than we thought.
Staff Writer at CinemaBlend
Your Daily Blend of Entertainment News
Thank you for signing up to CinemaBlend. You will receive a verification email shortly.
There was a problem. Please refresh the page and try again.