Katey's Top 10 Movies Of 2010 Just Want To Be Perfect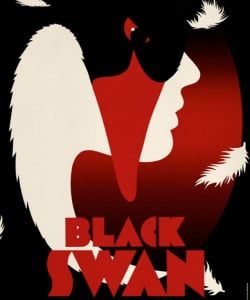 In the last few years I've been on a roll, seeing more movies in each calendar year than the one before and constantly building a wider base of knowledge in this industry I'm so, so lucky to write about every day. 2010 was no exception; I attended the Sundance and Toronto Film Festivals for the first time in addition to writing regular reviews here, and wound up seeing a huge variety of films, from obscure arthouse stuff that won't see theatrical release until next year (just wait until I get to write about Meek's Cutoff) to expensive spectacles I barely remember a few months later (Sex and the City 2, painful as it felt at the time, did eventually fade).
But as much mediocre or simply bad stuff I saw, there was a whole lot of good to find, to the point that writing a top 20 list-- much less a top 10-- was exceptionally difficult. I had no doubt about the three or four movies at the top of my list, but everything else from there was practically a toss-up, and there are dozens of different permutations of this list I'll probably wish I'd written tomorrow. I wouldn't call many of these movies perfect, but all of them have something spectacular and special to offer, adding to a year's cinematic landscape that's complicated, rich, and totally enjoyable. We'll put it this way: 2010 brought us one of the most inventive and visually lush summer blockbusters we've ever seen, and I couldn't find room for it on my top 10.
Check out my list below, and don't forget to look at the list of great movies that didn't make the cut before fighting me over my choices in the comments.
1. Black Swan
Darren Aronofsky takes his flashy, feverish and dynamic filmmaking style and applies it to a fairy tale, with results that are heart-stopping, hilarious and tragic all at once. Working with Natalie Portman in an intense, unfiltered way that usually only male actors get to explore, Aronofsky crafts a story that on the surface is a beautiful and crazy parable for artistic devotion, but crackles with authentic insight about the life of a ballerina, the way women can be burdened or empowered by their sexuality, mother-daughter relationships both vital and toxic, and how the most intense competition of all is against oneself. It's a pinned-to-your-seat, breathless movie experience, but also one of the more thought-provoking works of art about art I've seen in years.
Best Moment: Nina transforms into the black swan onstage.
2. The Social Network
Months after The Social Network became indisputably the most-discussed movie of the year, we're still left with so many questions. How much does the movie actually have to say about Facebook and the way it's changed modern relationships? How much of the real Mark Zuckerberg is in there? How much are we even supposed to sympathize with this kid? Beneath the film's relentless technical perfection, clever writing and stupendous acting there are these bigger emotional, philosophical questions that writer Aaron Sorkin and director David Fincher lead you to but refuse to solve. It's devilish and original entertainment suffused with a streak of melancholy and nostalgia for a distant but long-gone past, pointing a finger at all of us living our lives online through the story of the boy whose invention changed us all.
Best Moment: Mark asks Eduardo to come back to California; the emotions on their face say everything the two soon-to-be-enemies can't vocalize themselves.
3. The Kids Are All Right
Writer-director Lisa Cholodenko spent seven years putting together her comedy about a complicated modern family, and all that time well spent resulted in a near-perfect script, plus an ideal cast to embody the flawed, hilarious, almost unbearably human characters at the center of her story. The movie is generous but also unflinching with all its characters, including the kids of the title, and allows for the emotional satisfaction of a good comedy while also acknowledging the wrinkles of real life. It's not political, even in this time of so much strife over gay marriage and same-sex parents, but a supremely enjoyable comedy of relationships and manners and love and how hard and necessary all of those things can be.
Best Moment: Joni (Mia Wasikowska) watches her family drive away after dropping her off at college.
4. Exit Through the Gift Shop
When the Banksy-directed documentary premiered at Sundance nobody knew what to expect from the famously prankish and reclusive street artist-- something weird and artsy and experimental, right? While Exit Through the Gift Shop may still be trickier than it seems-- how real is Mr. Brainwash, really?-- it's really just a good, entertaining and fascinating document of an underground movement the rest of us could only wish to be part of. Then, just when you think you're getting a funny and informative history lesson, the movie folds in on itself and asks all kinds of question about the meaning of art and "good" art, all through the hilarious story of a self-made artist who took the world by storm.
Best Moment: Banksy and Thierry pull an art stunt in Disneyland, and Banksy rides Pirates of the Caribbean while Thierry is questioned by the Disney police..
5. True Grit
It's a beautiful, meticulously crafted, old-school Western right down to the spurs, but the Coens infuse this hoary tale with their trademark wicked humor and affection for violence that walks right up to letting you enjoy the bloodshed then reminding you of the very real consequences of bullets and fists. It's not quite as thematically rich as some of their other work, but beneath the handsome surface is True Grit is the story of the American frontier myth, viewed through the eyes of a little girl who grows up in front of us over the course of her epic quest. .
Best Moment: Mattie crosses the river.
6. 127 Hours
Aron Ralston spent 127 hours with his arm pinned beneath a boulder, and came out of the ordeal with only a renewed zeal for living life more than most of us would even try. His boundless energy and appetite for everything the world has to offer is matched here by Danny Boyle, who uses his wandering and excitable camera to turn Aron's accident into a deeply personal, visceral, and emotional experience for the audience. LIke Aron emerging from the desert, you walk out of this movie feeling almost unbearably alive.
Best Moment: The unforgettable arm-cutting scene.
7. Scott Pilgrim vs. The World
It's not just that director Edgar Wright is doing truly amazing things with filmmaking here, inventing a whole new editing style and combining visual effects with reality in utterly fantastical ways and telling a story made of bursts and fragments and battles of the bands. It's that beneath all the whiz-bang wonder is a painfully true story about growing up and learning to love someone other than yourself, learning how to take responsibility, be a man, and get over all the hangups that come with including someone else in your life. Scott and Ramona's love may not be destined to last forever-- the movie itself makes a pretty strong argument that they won't--but all the hurdles they overcome on their way to each other speak those universal truths about how damn hard it is to love anyone, yourself included.
Best Moment: Scott and Ramona's first date.
8. Restrepo
Embedded for a year in one of the most dangerous corners of the war in Afghanistan, Tim Hetherington and Sebastian Junger got unprecedented access to the very young men fighting this complicated, endless war, and instead of building what they learned into a polemic or a lesson, they let the soldiers of OP Restrepo-- named for their ebullient fallen comrade Juan Restrepo-- speak for themselves. Through their memories and testimonials and some astonishingly unfiltered battle scenes, Hetherington and Junger shape a narrative about the war and its costs, and both the young people fighting it for us and the Afghan citizens they're still theoretically trying to help over there.
Best Moment: Operation Rock Avalanche, and its aftermath
9. Winter's Bone
It's really just a simple story about a young woman hunting down her deadbeat father, but Winter's Bone is so suffused both with details about its Ozark setting and Odyssean level of drama and stakes that it turns, in small scenes and inscrutable supporting characters, into something deep and mythic. Jennifer Lawrence and John Hawkes turn in tremendous performances as characters who emerge as even tougher and more nuanced as the film develops; Ree Dolly, the determined and fearless daughter with quickly dwindling options, is a bull-headed and tricky heroine in a part of the world that requires her particular kind of courage.
Best Moment: Ree finds her father, and her armor cracks just a little..
10. Another Year
Lesley Manville's deep, heartbreaking performance as the lovelorn and always tipsy Mary is the film's showstopper, but Mike Leigh and his cabal of brilliant actors build Another Year as a series of quiet stunners, one season after another in the course of a year between a group of older friends. Witnessing the comfortable marriage between Tom and Gerri makes aging seem not so bad, while seeing the likes of Mary or Ken, or even Imelda Staunton's character in a brief cameo, make you wonder how any of us go on from day to day. Deceptively simple on the outside but stuffed with all the love and heartbreak and fulfillment a well-lived life can offer, Another Year is, simply, lovely.
Best Moment: The dinner scene between Tom and Gerri's son Carl, his new girlfriend, and the oddly jealous Mary.
Great Movies That Didn't Make The Cut: (I had an exceptionally hard time culling down even this list) Inception, How To Train Your Dragon, The King's Speech, Rabbit Hole, Blue Valentine, Cyrus, Inside Job, The Square, Please Give, The Freebie, The Fighter, Easy A, I Am Love, Animal Kingdom, Un Prophete.
Just In Case You Were Wondering: Grown Ups was the worst movie of the year. It's unfathomably lazy and bottom-feeding and basically plotless, plus it represents the complete deterioration of so many comic talents we once had faith in. Oh and it made $271 million worldwide, meaning it will only spawn even more intolerable knockoffs.
For more of Cinema Blend's 2010 wrap-up go here.
Staff Writer at CinemaBlend
Your Daily Blend of Entertainment News
Thank you for signing up to CinemaBlend. You will receive a verification email shortly.
There was a problem. Please refresh the page and try again.