Kristen Wiig Takes You To Baloneytown In Clown Girl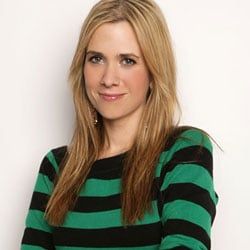 This Deadline article had me at Kristen Wiig. If Wiig can make some of the junk they have on Saturday Night Live funny, she can certainly adapt a book for the big screen. She used cash out of her own pocket to buy the rights to Monica Drake's 2007 novel Clown Girl, plans to write the script herself and then take the lead role.
When the project comes to fruition, she'll play the Baloneytown resident Nita, also known as Sniffles the Clown. Baloneytown isn't like going to your local circus; it's an area overrun with petty crime where just about anything is an acceptable form of currency; balloon animals, drugs, you name it. The town even has a thriving clown fetish prostitution business that Nita finds herself dangerously close to out of desperation to make a living.
You don't even need to read this dark novel to know that this is perfect source material for Wiig. (Even though I'll likely pick up the book tomorrow.) Nobody on SNL has earned the right to take on such an extensive venture more than Wiig. Not only does she basically headline the show, but she's proven she's got what it takes to make it in the world of features. She hit a perfect degree of awkwardness as Paulette in Adventureland, made for a sensible and loving, but conflicted wife in Extract and proved she can be rough and tough yet still maintain a sense of compassion in Whip It. Clown Girl will be great and I have no doubt about it.
Your Daily Blend of Entertainment News
Staff Writer for CinemaBlend.