Kurt Russell Playing A High School Football Coach In Touchback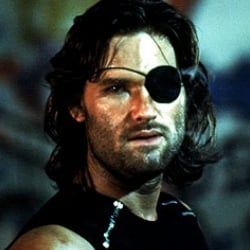 High school football coaches come in all kinds of different shapes and sizes, but you know who would be the best at wrangling a bunch of teenage boys, no questions asked? Kurt Russell. I mean, he would be the best at pretty much anything, but somehow he seems perfectly suited to play a high school football coach, which is what makes Don Handfield's Touchback a perfect movie even before it starts filming.
Producers Freedom Films announced in a press release (via Coming Soon) that Russell has come on board to play Coach Hand, with Brian Presley in the lead role as a small-town farmer plagued by his past who is suddenly given the chance to do it all over again. It sounds like kind of a Freaky Friday-style wish fulfillment fantasy. Let the actual plot description explain it better than I can:
Rounding out the cast is Melanie Lynskey as the supportive wife figure, Christine Lahti as Murphy's mother, and Marc Blucas, Drew Powell, Sarah Wright, Sianoa Smit-McPhee and Kevin Covais in undefined roles. FIlming starts this week around Grand Rapids, Michigan, meaning you don't have much time before you have to get used to calling Snake Plissken "Coach."
Staff Writer at CinemaBlend
Your Daily Blend of Entertainment News
Thank you for signing up to CinemaBlend. You will receive a verification email shortly.
There was a problem. Please refresh the page and try again.