Kyle Chandler And Elle Fanning Cast In Super 8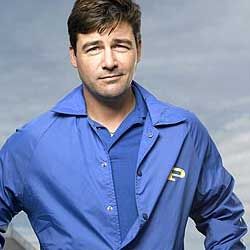 Although most of the movie still remains a government-conspiracy-sized mystery, some casting news has been revealed for monster movie Super 8. Most likely by way of bribing a J.J. Abrams confidant in a roadside diner, Vulture reports that Kyle Chandler and Elle Fanning have been cast in the film.
They're more than due to hire someone for the Abrams-Spielberg team-up, since back in July we heard that filming for Super 8 was set to start this month. The last time we heard anything from the Super 8 camp, the teaser trailer showed a train transporting "materials" from Area 51 to Ohio, only to collide with a pickup truck. After that casting call discovered by Bloody-Disgusting back in May revealed they were pursuing teenagers with a "Midwestern feel," I'm betting both Chandler (best known for his recent work on Friday Night Lights) and Fanning are unsuspecting citizens of Ohio or thereabouts.
There's no question Abrams is an innovative mind and knows exactly how to captivate an audience, both inside the theater and out. But with no disrespect intended to Cloverfield, much of the film's suspense took place before any of us even stepped foot in the multiplex. By the time we actually saw the movie, the monster reveal was a payoff, sure, but most of the mystery had run its course. I want Super 8 to match the suspense-packed and conspiratorial feel of its marketing.
Your Daily Blend of Entertainment News
Thank you for signing up to CinemaBlend. You will receive a verification email shortly.
There was a problem. Please refresh the page and try again.