Life Imitates Art: Takers Steals Top Box-Office Spot From The Last Exorcism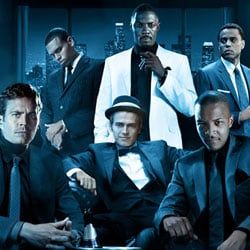 Despite initial reports, Takers has lived up to its namesake and stolen the weekend box office throne from The Last Exorcism. Exorcism was initially deemed the champ with a weekend take of $21.3 million to Takers' $21 million flat, but THR reports that final data overturned that initial placement, Takers finishing with $20.5 million, and Exorcism with $20.3.
I am hit with a level of disappointment. Exorcism is actually a surprisingly good movie; swift, unpredictable, and with an uncommonly wicked sense of humor. Critics, including our own Josh Tyler have said that Takers is a waste of time and offers nothing fresh or innovative, instead choosing to rehash older, better movies (i.e. Heat) in some slick but tacky new packaging. The Last Exorcism deserved to win over the weekend, if only because it probably surprised plenty of people by rising out of the late-August film dreck and managing to be a fun and nimble theme-park ride of a movie (and not just in a late-August, get-what-you-pay-for, Piranha 3-D kind of way).
Your Daily Blend of Entertainment News
Thank you for signing up to CinemaBlend. You will receive a verification email shortly.
There was a problem. Please refresh the page and try again.