Listen To Ultron Ruin Other Classic Disney Lines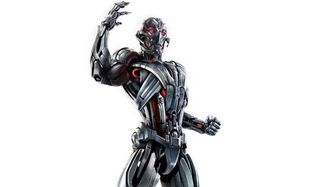 "There are no strings on me." That's all it took for James Spader's portrayal of Ultron in the upcoming film The Avengers: Age Of Ultron to become automatically internet famous. Be it his villainous tone, his intimidating visage, or the right Disney line at the right time; whatever factor you attribute it to, it did the trick. And to think, if it was any other Disney quote, it might not have worked. Or would it have?
How It Should Have Ended took it upon themselves to do their first trailer version of their traditional web show, and bearing the honors is Ultron, replete with the classic Disney lines that your childhood was made up of. Apparently ruining Pinocchio wasn't enough, as Aladdin, The Lion King, and even Toy Story all have their turn to be Ultronized for the sake of laughter. To say that this was the end of the road would be lying though, as the best moment was when they took on the "most popular" Disney film of all time: Frozen.
For once, the question, "do you want to build a snowman," was met with laughter, not fear and shouts of "No, not again." For the first time in almost a year, Frozen managed to be present, and not annoying. The twist of How It Should Have Ended isn't that Batman and Superman are looking to team up with Ultron, but rather that Ultron has just saved the internet from the scourge of Frozen videos. Say goodbye to Elsa and Anna, say hello to almost seven months of Ultron videos! Picture it: "Ultron After Dentist," "Keyboard Ultron," "Ultron Style," and a personal favorite - "Double Ultron!"
What does it mean?!
It means that this video could either be the next viral phenomenon, or a flash in the pan that gives us a chuckle. It's even money at this point, and considering the material that seems to be leaking out on a semi-regular basis, it looks like Marvel might give us enough to talk about that we won't even remember this meme come Christmas. At any rate, if you're strapped for any ideas on what to queue up at your Halloween party tomorrow night, you could always run this in your The Avengers: Age Of Ultron playlist, right in between the trailer and that leaked scene from earlier this afternoon.
The Avengers: Age Of Ultron builds a robot army (and maybe some snowmen) on May 1, 2015. Oh, and Disney... if you MUST make Frozen 2, make sure James Spader is in line for the badass villain role. You're welcome.
Your Daily Blend of Entertainment News
Senior Movies Contributor
CinemaBlend's James Bond (expert). Also versed in Large Scale Aggressors, time travel, and Guillermo del Toro. He fights for The User.