MGM's Wallet Still Empty, The Hobbit Still In Jeopardy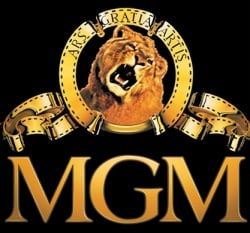 One-time mega studio MGM has been in financial dire straits for quite some time now and it doesn't look to be getting better any time soon. They owe a metric shit-ton of cash out to over 100 lenders and are about to ask for their SIXTH extension on those loans, according to THR. Amidst a heavy restructuring, the company has been working without a CEO trying to find ways to cut costs and land the financial backing to get a few films off the ground-- like The Hobbit or the next James Bond--that will be vital in getting the iconic Lion back on its feet.
The THR article is laden with mumbo jumbo about said restructuring and the tactics MGM is trying to take in order to gain money (an auction to sell the company only garnering a $1.5 billion top offer from WB, for example), but none of that is very interesting. What you want to know about is what this means for The Hobbit and Bond 23.
Peter Jackson is set to start filming the prequel to his epic LOTR trilogy in January, the problem being that MGM doesn't have any money to give him to shoot it. Regardless of how much money the two part film would bring in (at least a billion collectively not including merchandising), the studio doesn't even have the money to put behind a sure thing. Jackson for his part is not a quitter, thank goodness. He's still hanging out with ready scripts, waiting for the moment that the higher ups figure out what the hell to do with themselves. del Toro was smart to get out while he could, but it's a hard loss as if anyone could match or best Jackson's vision, it's Guillermo del Toro.
MGM has been considering selling off the rights to the Tolkien prequel to big brother Warner Bros. but have yet to pull the trigger as losing that guaranteed income could hurt in the long run.
Also sticking to his guns is a hopeful Sam Mendes who is prepared to wait for his shot to direct Bond 23, a passion project for the director. The suave spy film has been tabled indefinitely for the time being, old news, but Mendes hasn't budged, which not only is good news for MGM, but is good news for us as having a director that passionate about a project always benefits the film in the long run.
The only problem left is MGM's inability to inspire confidence in investors and get the cameras rolling on these two cash cows, which would surely bring in enough money to keep the studio rolling and pay off those pesky investors.
MGM will be under a microscope for the next few months, and we'll keep you posted when money changes hands, especially if any money gets handed to the two directors waiting in the wings to make 2011's blockbuster hits.
Your Daily Blend of Entertainment News