Man From U.N.C.L.E. Movie Loses Director Even Though Russian Spies Are Relevant Again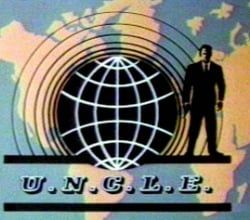 When I reported on Warner Bros.' plans to develop a movie based on the 60s spy series The Man From U.N.C.L.E., I was totally skeptical. Why would a show about a Russian and American spy teaming up be relevant today, when the Cold War is over and fears of Russian spies are a distant memory? Then, of course, actual news came along to smack me in my smug, post-Berlin Wall face. Now that we are living in a world in which the United States arrested 11 Russian secret agents yesterday, a Man From U.N.C.L.E. movie sounds positively perfect-- and now, of course, the project is left without a director.
David Dobkin had been attached to direct as of last April, but now The Los Angeles Times reports he's out, and the studio's offer to Doug Liman also went unanswered. Meanwhile Max Borenstein has finished his script, which is described as "a commercial action thriller with some comedic touches," and so long as the studio doesn't completely panic following the box office fizzle of Knight and Day, the project will be ready to move forward provided anybody wants to direct it.
Dobkin was a weird choice to begin with, having directed Fred Claus and Wedding Crashers to box office success but nothing that particularly involved action (unless you count Shanghai Knights, and who would want to do that?) As the Times points out there are plenty of directors who can handle action with a touch of comedy-- Ruben Fleischer, Pierre Morel, Matthew Vaughn, even J.J. Abrams if you're feeling wealthy-- but the problem will be getting any of them to attach themselves with action comedies not doing so hot at the box office. Maybe they'll wait and see how Salt performs, with its Russian spy angle, before figuring out how to proceed with this one.
Your Daily Blend of Entertainment News
Staff Writer at CinemaBlend