Michelle Trachtenberg Is A Dick Too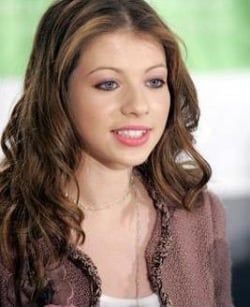 Can you imagine Michelle Trachtenberg being raised by Jason Lee? Yeah, me neither. But maybe that odd pairing will be perfect in A Couple of Dicks, Kevin Smith's new movie currently filming in New York. Trachtenberg has signed on, according to Variety, to play the daughter of Bruce Willis's character, who is being raised by her stepfather, good ol' Jason Lee.
No one is explaining how either of these two fit into the complicated plot about two cops (Willis and Tracy Morgan) dealing with all kinds of craziness. But aren't you kind of looking forward anyway to Jason Lee and Kevin Smith standing around making their same old inappropriate jokes, and Michelle Trachtenberg-- a.k.a. Ice Princess-- somehow joining in on the fun? OK, maybe it's just me.
Staff Writer at CinemaBlend
Your Daily Blend of Entertainment News
Thank you for signing up to CinemaBlend. You will receive a verification email shortly.
There was a problem. Please refresh the page and try again.