Michelle Yeoh Heads Back To China For Kung Fu Romance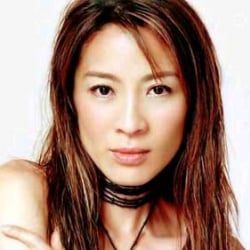 Just as John Woo is back focusing on films made in his homeland with Red Cliff, action star Michelle Yeoh is returning to her roots as well, going to China to work on the "romantic kung fu thriller" Jianyi Jinaghu, which basically translates to Rain of Swords in the Martial Arts World. Or, to use a sipler term, "awesome."
THR writes the plot is a pretty familiar one about gangs and blood rivalries and love-- Yeoh plays an assassin who falls in love with the grandson of a man killed by her gang. They fall in love and somehow neither figures out that the other is a trained martial artist, until the battles break out, of course.
Yeoh's last few English films were largely unremarkable, including Babylon A.D and The Mummy: Tomb of the Dragon Emperor, so who can really blame her for seeking her options elsewhere? She's a much bigger star in Asia than she's ever been on over here, and now is apparently the time for her to cash in on it.
Your Daily Blend of Entertainment News
Staff Writer at CinemaBlend