Monsters Inc. 2 In The Works?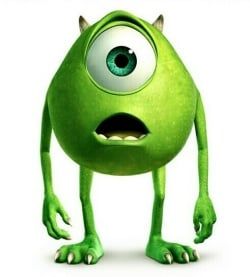 Before you get too excited, file this news under "very much a rumor." But according to Blue Sky Disney, an animation blog, Pixar has given Pete Docter the go-ahead to direct a Monsters Inc. 2.
First Showing has it from a reliable source that this rumor is from a reliable source, but as always, be wary of this kind of second-hand news. But really, as much as all of us may have loved Monsters Inc., do we really want to see Pixar continue to go the sequel route? Docter's new, original movie Up looks so fantastic, I'd almost rather see what else he can come up with. Not that I'll ever complain about any new Pixar movie, but a Monsters Inc. sequel would not be my first choice. How about you?
Staff Writer at CinemaBlend
Your Daily Blend of Entertainment News
Thank you for signing up to CinemaBlend. You will receive a verification email shortly.
There was a problem. Please refresh the page and try again.