Natasha Richardson's Last Film Dumped To DVD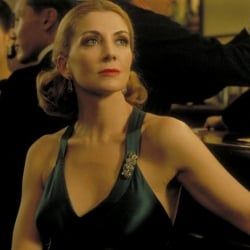 Every actor, no matter how careful or how talented, will inevitably star in a flop. It's a real shame, though, when that flop turns out to be the last performance. Before Natasha Richardson died suddenly in January, no one expected her career to be capped with a role in the tween comedy Wild Child, playing an English boarding school headmistress dealing with a spoiled American teen (Emma Roberts). But not only will that be our last chance to see Richardson on-screen, we won't even see it in theaters.
According to The New York Post, Wild Child will be dumped on DVD on September 22, a year after it flopped big in the UK, with Time Out London noting that "the script offers few gags beyond fart jokes and the basest of cultural-clash observations." Universal, suffering from major losses on Land of the Lost and Drag Me to Hell, is probably wise to ditch a movie that no one liked the first time it was released. And it's probably even better for Natasha Richardson if this loser movie drops off the radar, leaving us to remember better moments in her career.
Staff Writer at CinemaBlend
Your Daily Blend of Entertainment News
Thank you for signing up to CinemaBlend. You will receive a verification email shortly.
There was a problem. Please refresh the page and try again.