Paul Giamatti Going To Thailand To Appear In The Hangover 2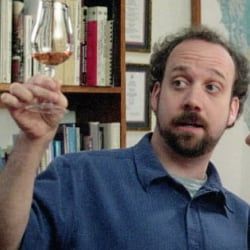 Finally, time for an addition to the Hangover cast that isn't controversial or spoiling a surprise cameo. According to Deadline, Paul Giamatti is set to join the cast of The Hangover Part II in Thailand, where they're currently shooting the much-anticipated comedy sequel that, as you may have heard, features Liam Neeson in a cameo role that originally went to Mel Gibson.
They're not saying what role Giamatti will play, but I'd love to see him play another gangster type on their tail, like Ken Jeong's character Mr. Chow (who is also making an appearance in the sequel), but insane in a different way. Either way I'm hoping this isn't just a cameo we're talking about, because if it's another surprise getting spoiled ahead of time, that would be a major bummer.
Giamatti always seems to be underappreciated for his comedy, despite the fact that his big breakthrough role was in Sideways and he was absolutely amazing earlier this season on 30 Rock. A role in The Hangover 2 would be a nice follow-up to his turn in this fall's Barney's Version, which is somewhat comedic but also a big Oscar play, and you know how weirdly serious those can start seeming after a while. If we get any more detail on Giamatti's Hangover 2 role we'll know it's more significant, but if they keep it under wraps, well, now you have another surprise spoiled for you.
Your Daily Blend of Entertainment News
Staff Writer at CinemaBlend