Pierce Brosnan Will Bond With Son In Next Movie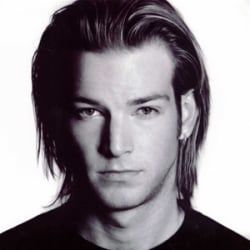 Although a great many children of actors and actresses eventually follow in their Hollywood parents' footsteps, rarely do we see parent and child on screen together. Most kids are trying to make names for themselves without mommy and daddy's help, but sometimes they end up working together. So is the case with Pierce Brosnan and actor son Sean. According to The Wrap, the two will star on screen together in their next film Bonded. Sean is also on board as a producer for the film, which will be directed by his friend Mo Ramchandani's (Devil's Creek).
Bonded tells the story of a Mexican boy who is sold as a slave and comes to America to work in a sweatshop. Both Brosnans will play police officers.
Elder Brosnan recently starred in Percy Jackson and the Lightning Thief and is currently filming Salvation Boulevard with Marisa Tomei and Jennifer Connelly. Meanwhile Sean was seen in the HBO miniseries Generation Kill. Filming for Bonded is set to start in September while casting, including the male lead, will continue over the summer.
Your Daily Blend of Entertainment News
Doug began writing for CinemaBlend back when Terminator: The Sarah Connor Chronicles actually existed. Since then he's been writing This Rotten Week, predicting RottenTomatoes scores for movies you don't even remember for the better part of a decade. He can be found re-watching The Office for the infinity time.