Plot Description For Akira Remake Reveals A Few Key Changes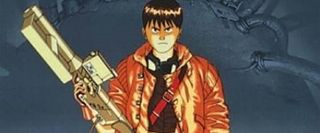 Whether or not you're happy about it, whether or not you like the idea of Garrett Hedlund as Kaneda or Kristen Stewart as the female lead, whether or not you give a damn, the American Akira is happening. It's been a long road getting here, and for a while it seemed possible to simply wish it out of existence, but the movie is now in the casting stages, to the point that they're even releasing plot descriptions to casting agents. Plot descriptions that may reveal actual information, in fact. Check out the plot summary that Bleeding Cool got their hands on:
This all sounds a lot like the original manga and anime, and the part that doesn't-- Kaneda as a bar owner?-- doesn't seem to change things too much. It's unclear how the Neo-Manhattan setting will compare to the original Neo-Tokyo, or how white actors like Hedlund or Ezra Miller will play characters with blatantly Japanese names like Tetsuo and Kaneda. But if you were worried that the American remake would screw with the plot details, you can at least cross that off your list.
If you're behind on your Akira casting rumors, the latest news was that Gary Oldman had turned down the all-important role of the Colonel, with Ken Watanabe-- the only Japanese actor involved so far, for the record-- now eyed for it. Nobody is quite confirmed beyond director Jaume Collet-Serra, though, so take none of this as gospel until you actually see people show up on set.
Staff Writer at CinemaBlend
Your Daily Blend of Entertainment News
Thank you for signing up to CinemaBlend. You will receive a verification email shortly.
There was a problem. Please refresh the page and try again.