New Poster For Street Fighter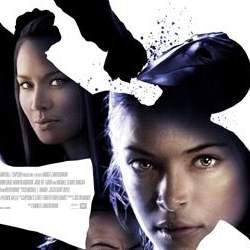 Well, at least now we have some new images to run alongside the Street Fighter stories we inevitably end up writing, even though everything that comes out about this movie makes it look bad, or worse, cheap. The new, American poster for Street Fighter: The Legend of Chun Li has hit Coming Soon, and it manages to both commit the boring sin of the "floating heads" poster, but also evoke memories of every bad 90s action movie ever made-- including the original Street Fighter.
You can check out a smaller version of the poster below. See what they did there with the silhouettes punching? Maybe to cover up for the fact that the poster otherwise has nothing going on creatively? I'm actually surprised at how soon the movie is coming out-- February 27!-- which means we won't have to come up with something to say about it much longer.
Your Daily Blend of Entertainment News
Staff Writer at CinemaBlend