Robin Williams Retrospective: 16 Clips To Highlight His Incredible Career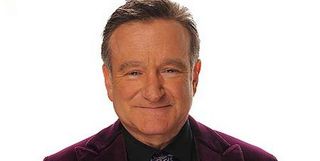 Robin Williams contributed a lot to the entertainment industry with his talent, and to measure his career by a series of clips would be impossible. But in the wake of the actor and comedian's tragic passing, we felt compelled to look back at some of the many highlights of his career, from the big screen to television and the stage.
NSFW Warning: the footage in a couple of the videos contains language that may not be safe for a work environment.
Finding his inner Pan.
Watching Peter Banning tap into his inner child in this Hook scene is one of many fine examples of Robin Williams' range. In one scene, he shifts from a stuffy grown-up to an insult-spewing kid-at-heart who just has to crow. Bangarang.
Comic Relief.
For years, joined by Billy Crystal and Whoopi Goldberg, Robin Williams hosted the (mostly) HBO special Comic Relief, which delivered laughs in exchange for charitable giving. The above segment comes from Comic Relief VI in 1994.
O' Captain, My Captain.
We kind of covered this one already in a separate post, but it's too incredible a performance not to include in the highlights. As John Keating, Robin Williams made us all want to contribute a verse to the human race.
With Carson.
There are probably at least a few great late night talk show guest appearances that we could include in this list, but if we're picking just one, it may as well be his first appearance on Johnny Carson's The Tonight Show. He's completely on from the moment he sits down. (And then stands up, then sits down again.)
Mrs. Doubtfire.
There are a ton of great moments from Mrs. Doubtfire that we could highlight, many of which demonstrate Williams' hilarious performance as an elderly British woman, but it's this scene that exposes the heart of the movie. Daniel Hillard loves his kids, and he'll do anything to be with them.
He didn't need to steal the stage.
It's a rare thing to see someone could steal the spotlight from Robin Williams. Only a talent like Nathan Lane has the presence to do it effectively, and he does it without disrupting the chemistry and humor. In turn, Williams yields the spotlight in his portrayal of the more composed Armand to suit the dynamic of his relationship with Lane's Albert. It works, and it allows these two giant personalities to compliment each other on screen.
Mork's report.
Robin Williams made a name for himself on the small screen, playing Mork from Ork. Oftentimes, episodes ended with him reporting in with what he was learning about humans. That included his experience with love.
Toys and vomit.
Williams was no stranger to playful characters and that couldn't be said more about Toys' Leland Zevo, who always wanted to make great toys. That includes finding the right balance of peas and carrots in a bit of fake puke, while getting attacked by a crossword puzzle.
It's not your fault.
Sean Maguire understood Will Hunting, which is why he was able to get through to him when no one else could. Robin Williams entire performance in Good Will Hunting was amazing, but it's the "It's not your fault" scene that we'd set in front of the Oscar he won for the role. Emotional, heartbreaking and wonderful all at once. Williams and Matt Damon play off each other brilliantly.
I Yam What I Yam.
It may not be the role he's best associate with, but Popeye was one of his earliest feature credits and for many of us, Popeye is Robin Williams. He is what he is, and that's all that he is.
A Stand-up Guy.
Beyond being a great actor, Robin Williams was also a fantastic stand-up comedian. Beyond the jokes, his energy on the stage is incredible.
His creepy side.
Robin Williams excelled at comedy and drama. But let's not forget how completely creepy he was in Mark Romanek's 2002 film One Hour Photo, in which he played a stalked disguised as a friendly film developer.
Good Morning Vietnam.
Robin Williams proved he could've had a long and successful career in radio in Good Morning Vietnam, in which he played a radio DJ who went to Saigon to work for the armed forces in 1965.
More stand-up.
In 2009, Robin Williams proved he still had it with stand-up special Weapons of Self Destruction. Among the laughs, this segment of him taking on a French accent, and at one point, doing an impression of a smoking, cursing French Minnie Mouse.
"I'm sorry."
Robin Williams earned his A-list status on talent, but there are some performances that still managed to fall into the underrated category, and What Dreams May Come is one of them. As Chris Nielsen, he exuded hope and love and the true spirit of life, even in the face of grief.
We ain't never had a friend like him.
Disney had the right idea in making Aladdin's Genie a shape-shifting character, as William's voice and energy would've likely out-animated the role otherwise. Even in cartoon form, Williams was a performer x50 and with Genie, he delivered the magic.
We will miss you, Robin Williams. Thank you.
Your Daily Blend of Entertainment News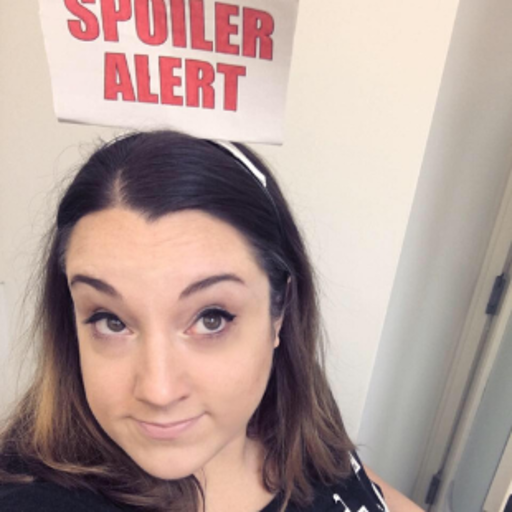 Assistant Managing Editor
Kelly joined CinemaBlend as a freelance TV news writer in 2006 and went on to serve as the site's TV Editor before moving over to other roles on the site. At present, she's an Assistant Managing Editor who spends much of her time brainstorming and editing feature content on the site.