SAG Awards Go For Basterds, Snub Up In The Air In Top Category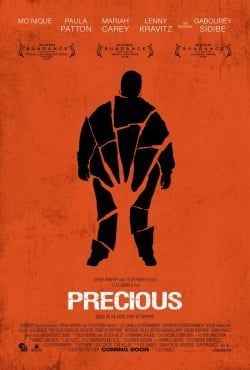 Now that seemingly every critic's group in the universe has had their say on the best films of the year, it's time for the industry itself to speak up. The Screen Actors Guild today announced their nominees for the best acting ensembles and best performances of the year, with the Best Ensemble category-- effectively their version of Best Picture-- including An Education, The Hurt Locker, Inglourious Basterds, Nine and Precious.
The most surprising omission is Up in the Air, particularly since all three leads-- George Clooney, Anna Kendrick and Vera Farmiga-- were nominated for individual acting prizes. There was also a shocker inclusion in Best Supporting Actress, where Basterds' Diane Kruger snuck in there in place of no-shows like A Single Man's Julianne Moore or The Messenger's Samantha Morton.
Otherwise, the nominees seem largely in line with the consensus that's been building for the last few weeks, with Jeremy Renner rightly making it in for Best Actor, Matt Damon continuing to mysteriously snag nods for his supporting Invictus role over An Education's Alfred Molina, and Sandra Bullock, God love her, showing up as a Best Actress threat again and again. Check out the full list of nominees below, thanks to Awards Daily.
Ensemble
?An Education
?The Hurt Locker
?Inglourious Basterds
?Nine
?Precious
Best Actress
?Sandra Bullock, The Blind Side
?Helen Mirren, The Last Station
?Carey Mulligan, An Education
?Gabby Sidibe, Precious
?Meryl Streep, Julie & Julia
Best Actor
?Jeff Bridges, Crazy Heart
?George Clooney, Up in the Air
?Colin Firth, A Single Man
?Morgan Freeman, Invictus
?Jeremy Renner, The Hurt Locker
Supporting Actor
?Matt Damon, Invictus
?Woody Harrelson, The Messenger
?Christopher Plummer, The Last Station
?Stanley Tucci, The Lovely Bones
?Christoph Waltz, Inglourious Basterds
Supporting Actress
?Penelope Cruz, Nine
?Vera Farmiga, Up in the Air
?Anna Kendrick, Up in the Air
?Diane Kruger, Inglourious Basterds
?Mo'Nique, Precious
Staff Writer at CinemaBlend
Your Daily Blend of Entertainment News
Thank you for signing up to CinemaBlend. You will receive a verification email shortly.
There was a problem. Please refresh the page and try again.