Sam Raimi Confirmed For Oz: Great And Powerful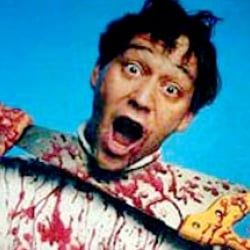 It's official: Sam Raimi has found his post-Spider-Man project in the land of Oz. Deadline Hollywood is confirming this weekend's report that Raimi would direct Robert Downey Jr. in Oz: The Great and Powerful, a prequel that meets the Wonderful Wizard as a circus wrangler transplanted to Oz by yet another rogue tornado.
When the Raimi story first broke Robert Downey Jr.'s name was curiously absent, which had a few of us worried that Downey had bailed at some point. I feel much better knowing that Downey Jr. is still on board, since if this project is to succeed, it definitely needs a charismatic actor in the lead. I feel worn out by all the Wizard of Oz reboot and prequel talk of the last few weeks, but if one of them is going to succeed, I'm OK with it being this one. Mostly I figure that Raimi must have a pretty interesting take on the project to make it worth his while, and I'm dying to see what he comes up with.
Your Daily Blend of Entertainment News
Staff Writer at CinemaBlend
Your Daily Blend of Entertainment News
Thank you for signing up to CinemaBlend. You will receive a verification email shortly.
There was a problem. Please refresh the page and try again.