Saoirse Ronan Will Play An Assassin For Joe Wright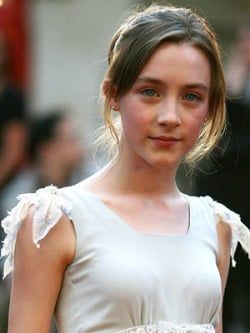 When I wrote about Joe Wright's upcoming project Hanna, about a teenage girl assassin, a few months ago, it took a sharp commenter to point out that the obvious casting for the role would be Saoirse Ronan, who was brilliant in Wright's Atonement and is now the perfect age to play a 14-year-old Eastern European girl "raised by her father to be a cold-blooded killing machine."
And would you look at that-- THR is reporting that Ronan is negotiations for the part. Congratulations, commenter Alex! You are the smart one in this room.
Even though The Lovely Bones was a gigantic disappointment, Ronan came away from the whole thing pretty unscathed, and as she moves into more adult roles, how better to do it than play a complete ass-kicker? As for Wright, who broke a lot of hearts when The Soloist totally sucked, he's due for a bit of redemption himself. Let's hope these two can help each other out.
Your Daily Blend of Entertainment News
Staff Writer at CinemaBlend
Your Daily Blend of Entertainment News
Thank you for signing up to CinemaBlend. You will receive a verification email shortly.
There was a problem. Please refresh the page and try again.