Shia LaBeouf Is In The Mix To Star In The Bourne Legacy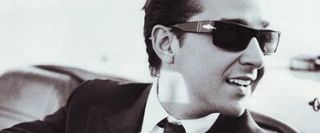 The list that hit last week of all the actors rumored to star in the forthcoming The Bourne Legacy was kind of obvious, in that it contained pretty much every popular actor or up-and-comer available to audition in the city of Los Angeles. Well, all except one-- Shia LaBeouf. There's no need to worry, though, as Latino Review is reporting that the ever-present Transformers star is now in the mix for the part, though no one has yet been cast.
Tony Gilroy, who wrote the first three Bourne films and will take over as director for the fourth one, has been meeting with actors recently, and probably in something of a hurry-- Universal is aiming for an August 2012 release. It's worth noting that the film won't be replacing Matt Damon as Jason Bourne, but introducing a new assassin who exists in the same universe as our favorite amnesiac spy. Without Damon and director Paul Greengrass involved it's hard to know exactly how this film will fit alongside the legacy of the first three films, but never underestimate Gilroy, who has proved to be a very smart screenwriter and, with Michael Clayton and Duplicity behind him, a damn good director soon.
If that 2012 release date sticks, expect an announcement about who will play the lead quite soon.
Your Daily Blend of Entertainment News
Staff Writer at CinemaBlend